Places to Visit in Plymouth, Devon
---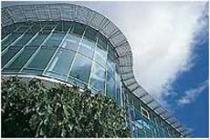 The National Marine Aquarium
Rope Walk, Coxside,
Plymouth
Devon
PL4 0LF
Tel: +44(0)1752 600 301
Fax: +44(0)1752 600 593
The National Marine Aquarium online: information and bookings


The National Marine Aquarium was the first aquarium in the United Kingdom to be set up solely for the purpose of education, conservation and research. It remains Britain's foremost aquarium and in the six years it has been open it has attracted over two million visitors through its doors and thousands of enquiries by letter, telephone, fax and email.
The National Marine Aquarium is now firmly established as a source of reliable and accurate information and is a regular adviser to many newspaper, magazine, radio and television projects - the BBC's 'Blue Planet' Series is perhaps the best known.
With the world's oceans facing ever more threats from our activities it is important to understand the vast stretches of water that cover 70% of our planet. We exploit them for mineral, power and food - we take but we give little back, we treat the sea as a huge treasure chest that will always provide.
We dump our waste from homes, industry and agriculture, and pollute the waters directly or via the rivers that feed the oceans. We regard the seas as a huge carpet under which we can sweep our unwanted rubbish - out of sight, out of mind.
The National Marine Aquarium is ideally situated for visitors to try a little boat spotting. The ever-changing nautical scene of Plymouth Sound can be watched from a number of locations in the Aquarium, including the waterfront gallery, the Ocean View Cafè and the maritime garden. The water taxi regularly plies to Mountbatten, while further out past the breakwater our own and visiting naval vessels can usually be seen.
Yachts, pleasure craft, tour boats, ocean liners and cargo ships are all part of the busy panorama that make Plymouth Britain's Marine City. Sutton Harbour is one of the busiest in the southwest and its fish market one of the most successful. Fishing boats arrive and depart throughout the day and night. Many of the boats are local, but there are always some from further a field. A CHARITABLE CONCERN
The National Marine Aquarium is the CHARITY dedicated to raising awareness of the oceans, the challenges they face and the ways in which we can all help ensure they have a sustainable future.
Located in Plymouth, the National Marine Aquarium is the result of many years of hard work and fund-raising to establish a leading aquarium in the UK.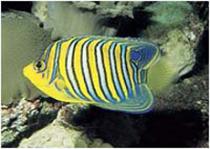 With Disabled Access:
Yes
Facilities
Gardens, Tea Room, Car Park, Private Group Tours, School Tours Available, Waterfront Garden, Gift Shop, Ocean View Café
Leisure facilities
The Waterfront Gallery is the venue for our regular art exhibitions. Mostly by local artists and following a marine related theme, they are always a popular addition to the Aquarium experience. Each year we have an artist in residence who works in the exhibit areas, drawing inspiration from the myriad shapes, colours and patterns that nature has painted on her own creations.
Sharing their experience and skills with visitors and school groups, artists provide a different slant on the Aquarium and make us all realise that there are many ways of seeing the same things.
Art students too are inspired by our amazing creatures and you will often encounter groups from local colleges as you wander through the exhibits.
Admission
Adult £9.50 Child 4 - 15 £5.75 Children (3 and under free) Senior Citizens £8.00 Students £8.00 Family (2 adults, 2 children) £27.00 Groups of 12 or more are entitled to a group discount on entry prices. Adults: £7.25 Children (4-15yrs) £4.50 Children (3 and under free) Senior Citizens £6.25 Students £5.75
Opening Times
Open Daily Winter (November - March): 10am - 5pm Summer (April - October): 10am - 6pm Please call our information line on 01752 220084 to check opening times. Last Entry 1 hour before closing Closed Christmas Day
Directions
The National Marine Aquarium is located in the Coxside area of Plymouth.
In case of alteration, please check prices, opening times and any specific important information before booking or visiting
The China House
, Plymouth