Places to Visit in Cheltenham, Gloucestershire
---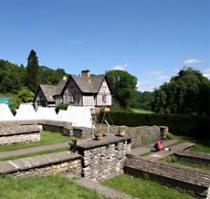 Chedworth Roman Villa
NATIONAL TRUST
Yanworth
Cheltenham
Gloucestershire
GL54 3LJ
Tel: +44(0)1242 890256
Fax: +44(0)1242 890909

Map
Email: click here
Chedworth Roman Villa
NATIONAL TRUST online: information and bookings


Chedworth is the best site in the country for exploring and understanding the remains of a large country house of the Roman period.
Chedworth Roman Villa is very much an interactive attraction, with many events being staged so that your experience of the site is ehanced and your understanding of the Roman way of life improved.
The villa was discovered by accident in 1864, when a gamekeeper found fragments of paving and pottery on the bank of soild which covered what is now referred to as room 32.
The importance of these finds were recognised by James Farrer who uncovered most of the buildings now visible over a period of two years at the expense of the then owner, the Earl of Eldon, who also provided the Museum and roofing for some of the structures.
In 1924 the site was bought for The National Trust by means of subscriptions raised largely by the Bristol and Gloucestershire Archaeological Society.
Since that time, further discoveries have been made such as a child's coffin in 1935, the excavation of Room 4 in 1954 and a series of excavations by Sir John Richmond from 1958 until his death in 1965.
The site today looks different from how it would have looked in the Roman period. The vegetation of the area now largely comprises of modern plantations and at the time when the villa was built the trees were probably less dense than they are today.
The contours of the site would have been much sharper than they are now. When maintenance and repair of the building stopped, when the buildings were eventually abandoned, the roofs and walls would have collapsed. Soil eroded from the slopes by the weather would have collected behind the walls and eventually would have covered them thereby preserving some walls to a considerable height.
A large amount of this debris was moved in the excavations of the 19th century and now forms the platform on which the custodian's house, originally a shooting lodge, was built before 1870. The edge of this modern terrace runs along the lawn east of the modern house, thus softening the outlines of the modern landscape.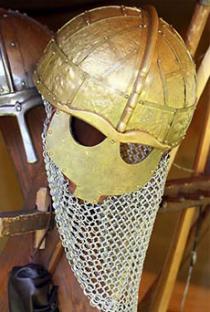 Facilities
Historic House, Gardens, Tea Room, Picnic Area, Children, Car Park, Private Group Tours, School Tours Available,
Directions
Chedworth Roman Villa is 3 miles northwest of Fossebridge on the Cirencester to Northleach road (A429)

Appr
In case of alteration, please check prices, opening times and any specific important information before booking or visiting
The Cotswold House
, Bourton-On-The-Water
Crestow House
, Stow-On-The-Wold
Hare & Hounds
, Cirencester
The Plough Inn
, Cold Aston
Wheatsheaf Inn
, Northleach