Places to Visit in Melbourne, Derbyshire
---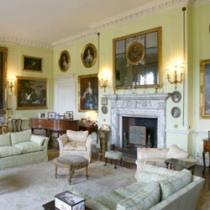 Melbourne Hall & Gardens
Melbourne
Derbyshire
DE73 1EN
Tel: +44(0)1332 862502
Melbourne Hall & Gardens online: information and bookings


THE HALL
Dining Room
This wood panelled room stands on the site of the original 13th Century rectory building used by the Bishops of Carlisle. Sir John Coke made alterations to the hall in 1629 and the oak panelling dates back to that time. Fine portraits by Sir Peter Lely and Cornelius Jansens can be seen here and 17th Century walnut high back chairs with unique 20th Century tapestry seats surround the mahogany dining table, which is often set ready for the family's evening meal.
Inner Hall
Rt. Hon. Thomas Coke planned an extension to his house to overlook his great garden, but this section was eventually built in 1742-5 for Thomas's son George Lewis Coke. It features the 17th Century Leventhorpe family portraits together with a charming study of Lady Amabel Kerr, as a young girl, surrounded by a decorative mirror. The oval table in the centre was adapted by Admiral of the Fleet Lord Walter Kerr for use aboard his flagship, all the edges turn upwards.
Library
A cosy room where the shelves are laden with books, some of them written by members of the family, including The Hon. George Lamb and Lady Amabel Kerr. Fire curtains screen the log fire and alongside are various examples of Chelsea and export porcelain. Lord Ralph Kerr's enthusiasm for all types of music is shown in this room which houses a modern harpsichord. Pieces of furniture include a William and Mary cabinet and George II spider leg table.
Drawing Room
The portrait of Charles I with Charles II at his knee dominates this room, which is elegant and stylish with its French Savonnerie carpet and Boule bureau. Enclosed within a glass partition are Venetian glasses with a decoration of delicate flowers. A William Kent style cabinet houses some striking pieces of family porcelain, whilst a firescreen of stump embroidery stands in front of the impressive fireplace and early 18th Century overmantel mirror.
GARDENS
Melbourne Hall gardens are the place to visit if you are seeking a relaxing thoughtful stroll.
The Gardens were planned by Rt. Hon. Thomas Coke in the early part of the 18th century. The colourful and tranquil garden has been imaginatively updated with some new planting by Lady Ralph Kerr, and then also captured in oil on canvas and sketches in fine detail by Lady Ralph Kerr.
The gardens are designed with paths allowing easy access, and intersected by streams that flow through the grounds underneath miniature bridges and through the lush flower beds.
There are various statues along the walkways and also the Blakewell Birdcage one of Rt. Hon. Thomas Cokes designs
The Gardens are open from April - September 1.30pm - 5.30pm Wednesdays, Saturdays, Sundays and Bank Holiday Mondays (additional open days possible in August).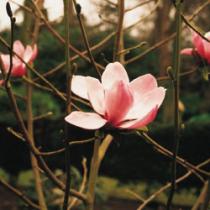 Facilities
• Historic House
• Gardens
• Tea Room
• Picnic Area
• Car Park
• Private Tours available
• School Tours
In case of alteration, please check prices, opening times and any specific important information before booking or visiting
Hardinge Arms
, Derby
The Melbourne Arms
, Melbourne