Places to Visit in Beaulieu, Hampshire
---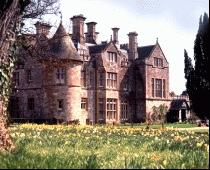 Beaulieu
John Montagu Building
Beaulieu
Hampshire
SO42 7ZN
Tel: +44 (0)1590 612 345
Fax: +44 (0)1590 612 624
Email: click here
Beaulieu online: information and bookings


Beaulieu, one of the South of England's top day visitor attractions, is set in the heart of the New Forest, the UK's newest National Park. Beaulieu is a guaranteed great family day out with lots for everyone to enjoy including the world famous National Motor Museum, Palace House, home of the Montagu family, and historic Beaulieu Abbey. It is located within easy reach of the popular tourist destinations of Bournemouth, Southampton and Winchester.
The mediaeval Abbey ruins are extensive, impressive and atmospheric. The surviving monastic buildings house an absorbing exhibition about its history and the life of worship lived there by the monks; the former refectory is now the pretty parish church.
Also on the site is the world renowned National Motor museum with its priceless collection of over 250m vehicles, including Bluebird and Golden Arrow, the landspeed record breakers. In addition the Wheels ride experience wonderfully evokes the spirit and history of the motoring age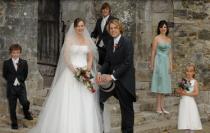 Facilities
Historic House, Gardens, Wheelchair Access, Restaurant, Picnic Area, Car Park, Private Tours Available, School Tours Available, Dogs on Leads Allowed
Restaurant
BRABAZON RESTAURANT
Leiths Brabazon Restaurant at Beaulieu is open every day from 10am. We serve hot freshly made main course dishes from 12 until 2.30 and freshly made sandwiches and salads all day. We offer a range of excellent home baked cakes and pastries made on site by our Chef Carol. All our soups are made fresh with local ingredients whenever available and as a company we follow the seasons with our produce.
All our food is cooked on the day and none of our menu is microwavable. Our hot selection of kids meals are largely homemade with favourites such as hand made fish fingers as well as penne pasta with meatballs and tomato sauce.
We cater for vegetarians in all our ranges, and have a pick and mix selection with fresh fruit and healthy options for the kids. Our new Gluten free range offers a good choice for those with intolerance. Wherever possible we will make fresh items for you if what you require is not available from our choice.
Weddings and Conferences
WEDDINGS AND CONFERENCES AT BEAULIEU, NEW FOREST, HAMPSHIRE
Situated in the heart of the New Forest, Beaulieu offers you a versatile and unusual venue with a difference whether you are looking for a conference, dinner, wedding or family fun day.
From the stunning Palace House, home of the Montagu family, to The Domus in 13th Century Beaulieu Abbey and the world famous National Motor Museum, we have something to suit everyone.
We have a revamped 4x4 course and can accommodate car launches and try before you buy days. For more information on these corporate events please email events@beaulieu.co.uk.
Additional Services
Conferences
- 300
Further Information
NATION AL MOTOR MUSEUM
The world renowned National Motor Museum at Beaulieu has over 250 vehicles from every motoring era.
Exhibits include some of the earliest examples of motoring to legendary World Record Breakers like Bluebird, 'TV Star' cars like Del Boy's Reliant Regal and rare oddities like the giant orange on wheels.
In case of alteration, please check prices, opening times and any specific important information before booking or visiting
Crossing Cottage
, Brockenhurst
New Park Manor Hotel
, Brockenhurst
Montagu Arms Hotel
, Beaulieu
Careys Manor Hotel
, Brockenhurst
The Cottage Lodge
, Brockenhurst