Animal Sanctuaries in , Surrey
---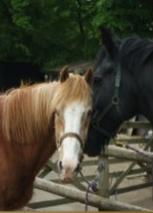 Mane Chance Sanctuary

Surrey
Email: click here
Mane Chance Sanctuary online: information and bookings


LONG TERM CARE FOR ABUSED AND ABANDONED ANIMALS
Mane Chance Sanctuary have rescued more than 60 horses and 40 other animals.
It's impossible to re-home many of these animals — some are too old or infirm to be moved while others have suffered such terrible abuse that they're terrified of human contact. If you could see the state of some of them when they come in — it's just so shocking. We've had horses that had been beaten so badly they were almost dead, others whose owners could no longer afford critical medical attention or even basic food, abandoned them to simply die.
BACKGROUND
Mane Chance has been set up in extreme circumstances. We all know how much trouble the global economy is in, and stories abound of Sanctuaries going bust and animals having to be re-homed or put to sleep. It is a tragedy on an ever increasing scale. With families losing their homes and people struggling to pay bills, it has never been more difficult.
Into this set of circumstances comes Mane Chance – It is the same story – a Sanctuary was going bust and the animals faced being put to sleep in numbers. We, the founding Trustees, couldn't allow that to happen, so we put together Mane Chance as quickly as we could and here we are.
Of course nothing is ever that simple – we have mouths to feed urgently and a crisis looming as to our base. We are located at a temporary farm in Kent, UK, and soon, we will need to move all the animals. So not only are we raising funds to care for the animals, but also, need to raise enough to move to a new, more permanent home. Once we are there, we can regroup and expand and begin with our long term plans of looking after more horses and of helping special needs children – horses, especially rescued ones, seem to have an affinity with people in need.
This all seems like a huge mountain to climb, but we are confident to climb it. We will and with the help of our wonderful and growing band of supporters, have a wonderful, peaceful sanctuary for the horses.
Most of our horses have been rescued from appalling cruelty – neglect, abandonment, sheer brutality or the looming knackers gun. They are now, healthy and contented. We go that extra mile for our horses – some are so old that by now they would have been shot. Our attitude is- if the horse is in reasonable health and has good quality of life then let it see out it's days in comfort. And so we do.
We have a growing list of wonderful sponsors. Please join them, with as much or as little as you can? Every bit really helps.
To Donate please click through to website underneath the address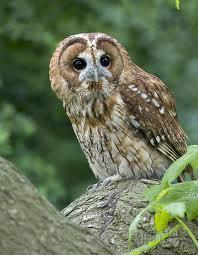 Opening Times
PLEASE NOTE.....the sanctuary is closed to the public during the winter months. Opening times will be announced in due course.
Further Information
Mane Chance Sanctuary is fortunate to have the support of our wonderful community. You can do your part to help us. Listed below are ways you can help. Whether volunteering, participating in a fundraising event, or making a donation, your support is greatly appreciated.
In case of alteration, please check prices, opening times and any specific important information before booking or visiting