Museums and Art Galleries in Portsmouth , Hampshire
---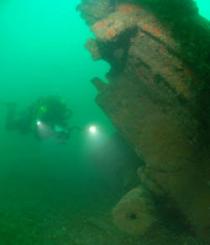 D-Day Museum
Portsmouth Museums and Records Service
Museum Road
Portsmouth
Hampshire
PO1 2LJ
Tele: +44 (023) 9282 7261
Fax: +44 (023) 9287 5276
Email: click here
D-Day Museum online: information and bookings


The Museum The D-Day Museum was established in 1984 to tell the story of Operation Overlord from its origins in the dark days of 1940 to victory in Normandy in 1944.
The Museum's centrepiece is the Overlord Embroidery. Inspired by the Bayeux Tapestry, it is a moving tribute to the efforts and sacrifices of the Allies in defeating Nazi Germany. The scenes depicted in the Embroidery's 34 panels are vividly described in a multi-language soundguide.
Within the Embroidery gallery is the audio-visual theatre, where archive film footage, music, wartime images and the words of those who lived through it combine to evoke the atmosphere of World War II.
Then in the Museum's displays visitors experience the sights and sounds of Britain at War - the air raid warden's living room in the Blitz, the factory resounding to the strains of 'Music while you work', and troops preparing for D-Day in their forest camp.
The climax of the displays is a dawn to dusk reconstruction of the Allied landings by sea and air on D-Day itself - World War II's 'longest day'.
The last section of the exhibition, 'Portsmouth Memories', features the recorded reminiscences of local men, women and children who experienced life on the Home Front or took part in D-Day.
The final image in the exhibition - a photograph of the rows of gravestones in the war cemetery at Ranville in Normandy - is a reminder of the price of victory, which must never be forgotten.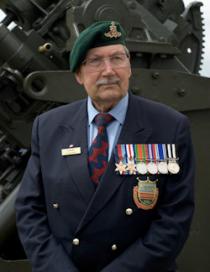 Facilities
THE OVERLORD EMBROIDERY
The Overlord Embroidery, the centrepiece of the D-Day Museum, was commissioned by Lord Dulverton of Batsford as a tribute to the sacrifice and heroism of those who took part. Inspired by the Bayeux Tapestry, it traces in stunning visual form the progress of Overlord, from its origins in the dark days of 1940 to victory in Normandy in 1944.
Restaurant
Selection of food, hot meals, sandwiches, cakes, snacks and drinks available
Additional Services
SHOP
Items dealing mainly with the social history of World War II and the D-Day campaign. Extensive souvenir collection depicts the 'Overlord Embroidery', gifts, videos, postcards and an extensive military book collection.
Opening Times
Open daily except 24-26 December
April - September 10.00am - 5.30pm *
October - March 10.00am - 5.00pm *
In case of alteration, please check prices, opening times and any specific important information before booking or visiting
Anglesey Arms
, Halnaker
West Wind Guest House
, Lee-On-The-Solent
Englewood B & B
, Chichester
The George Inn
, Eartham
The Royal Oak
, Chichester