Places to Visit in Forest of Dean, Gloucestershire
---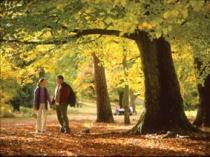 Royal Forest of Dean
Visitor Information Centre
High Street
Coleford
Forest of Dean
Gloucestershire
GL16 8HG
Tel: +44 (0)1594 812388
Fax: +44 (0)1594 812390
Map
Email: click here
Royal Forest of Dean online: information and bookings


Welcome to a genuinely magical place, where you can really get away from it all and enjoy yourself. The Forest of Dean, the 'Queen of Forests', has something for everyone – unique and fascinating heritage, spectacular and varied landscapes, plus warm and friendly hospitality. Come once and you'll certainly want to return.
This special area became the country's first National Forest Park in 1938 and is England's largest oak forest. Yet to many it remains an undiscovered secret. Tucked between the rivers Wye, Leadon and Severn in western Gloucestershire, it has always been a place apart, living life in its own way.
Sound the ideal escape? It's actually really easy to reach, so perfect for short breaks or spur-of-the-moment getaways.
Off the beaten track from crowds, The Forest of Dean keeps an unspoilt, intriguing sense of character that goes back centuries. You'll come across all sorts of surprises, ancient Forest Laws and traditions, sheep badgers and freeminers, as well as the unmistakeable local dialect. Its mysterious scenery inspired JK Rowling and JRR Tolkien.
All year round, there's fresh air and adventure, too. Lose yourself in 27,000 acres of ancient woodland, or explore more open, rolling countryside and tempting vineyards to the north. The Severn Vale to the southeast is famed for its tidal bore and orchards, and the Wye Valley Area of Outstanding Natural Beauty to the west is walking and river sports heaven.
Kick back and relax, or get the adrenaline pumping, canoeing and rock climbing. The Forest of Dean is a fantastic outdoor playground for all ages and abilities. With the Ryder Cup 2010 happening nearby, there are also some great opportunities to practise your golf swing.
Another attraction of the Forest is the number of independent artists and craftworkers you'll find here. Not for nothing is the area known, along with the neighbouring Cotswolds, as Britain's Rural Capital of Culture. The diversity of events, festivals and sport will certainly keep you entertained.
And you'll be well fed! Artisan producers thrive in the rich landscapes – no need to worry about food miles when lunch is grown on the doorstep and market towns and villages promote local flavours.
Country pubs, quality hotels, guesthouses, B&Bs and camp sites offer accommodation to suit every pocket and inclination. Just choose what suits. We welcome you to the Forest of Dean.
For more information please visit: www.visitforestofdean.co.uk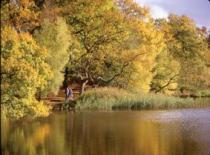 In case of alteration, please check prices, opening times and any specific important information before booking or visiting
Chapel Cottage
, Coleford
Bells Hotel and Forest of Dean Golf Club
, Coleford
Speech House (Best Western)
, Coleford
Cor Unum
, Coleford
Wyndham Arms Hotel
, Coleford