Places to Visit in The City, London
---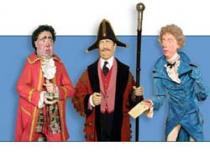 Bank of England Museum
Threadneedle Street
The City
London
EC2R 8AH
Tel: +44 (0)20 7601 5545
Map
Email: click here
Bank of England Museum online: information and bookings


The Bank of England Museum tells the story of the Bank of England from its foundation in 1694 to its role today as the United Kingdom's central bank.
Standing at the centre of the UK's financial system, the Bank is committed to promoting and maintaining financial stability as its contribution to a healthy economy. The Bank sets interest rates to control inflation, issues banknotes and works to maintain a stable financial system.
The historical displays include material drawn from the Bank's own collections of books, documents, silver, prints, paintings, banknotes, coin, photographs. There is a display of gold, including Roman and modern gold bars, alongside pikes and muskets once used to defend the Bank. Computer technology and audio visual displays explain the Bank's present day role.
This area of the site will help you to plan your visit. Use the interactive floor plan to take a tour of the Museum. Find out more about the talks that we offer and our facilities, including those for disabled visitors. Check our opening hours and how to find us at link above.
Admission to the Museum is free of charge for everyone and includes a free museum guide, which is available in English, Chinese, French, German, Japanese, Russian and Spanish. Admission to the temporary exhibitions and events in the Museum is also free, but there is a small charge for exhibition brochures.
Audio guides in English can be hired for £1. Abraham Newland, Chief Cashier of the Bank of England from 1778-1807, is your guide in a one-hour, multi-voice, self-guided tour.
For more information, please ring the Education and Museum Group on +44 (0)20 7601 5545 or email them at museum@bankofengland.co.uk.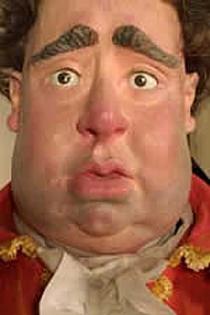 Opening Times
Mon - Fri, 10.00 - 17.00 Admission FREE Closed weekends, Public and Bank Holidays
In case of alteration, please check prices, opening times and any specific important information before booking or visiting
Threadneedles The City's 5 Star Boutique Hotel
, Bank
Threadneedles, The City's Boutique Hotel
, London
Apex London Wall Hotel
, Moorgate