Hotels in Alston, Cumbria
---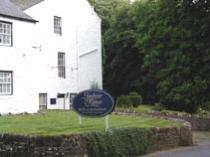 Lowbyer Manor Country House
Hexton Road
Alston
Cumbria
CA9 3JX
Tel: +44(0)1434 381230
Fax: +44(0)1434 381425
Email: click here
Lowbyer Manor Country House online: information and bookings


Whether you are planning a hiking, cycling, or driving holiday, or just simply looking for a quiet, "retreat style" getaway, Lowbyer Manor Country House, offers you accommodation of exceptional value, in an historic home on the fringe of a cobbled town unspoilt by the changes of time. With Lowbyer Manor now accredited by the AA and RAC as a 4 Diamond Guest House and having also been presented with the RAC Warm Welcome Award; we are sure that you will find your stay at Lowbyer Manor a relaxing and enjoyable experience.
Our location in the heart of the Northern Pennines is a perfect base for day tripping to the Lake District, the Scottish Borders, Carlisle, Hadrian's Wall Country, the Northern Durham Dales, or the famous Yorkshire Dales.
The North Pennines is England's second largest Area of Outstanding Natural Beauty (AONB). It is a landscape of high, wild moorland and welcoming dales, with some of Britain's most charismatic wildlife, including otters, red squirrels, black grouse and rare alpine flora. The AONB is also a UNESCO European and Global Geopark, in recognition of its outstanding geology. The North Pennines AONB also has more 'Open Access Land' than any other protected landscape in the country, allowing you to explore this exciting countryside 'off the beaten track'.
We invite you to explore our website fully, to learn about all the features we offer at Lowbyer, and also to catch a glimpse of the many beautiful attractions within easy reach of our town. Bring your camera and a load of film! Lowbyer Manor was built in the late eighteenth century and is a Grade II listed property. The Manor has 9 en-suite letting rooms, each with tea and coffee making facilities and colour televisions. The Manor is open all year round unless otherwise noted on the website.
The Manor has a wonderful selection of rooms available from single to our superior king size (U.S./Canadian Queen) for your comfort.
The romantic Stuart room has exposed beam ceilings and a magnificent view across the South Tyne River valley. The Derwentwater room features a king sized four poster bed.
Lowbyer Manor is situated at Alston, in the Eden Valley, on the upper reaches of the South Tyne River. Alston "a little gem of a town" and the highest market town in England, grew up as the centre of the leadmining industry over four hundred years ago.
Our little town features narrow, cobbled streets, quaint shops, a number of great pubs and tea houses, with fine menus, and our beautifully maintained (all volunteer) narrow gauge railway and model train museum, both of which are must sees! All nestled in the picturesque valley of the South Tyne and Nent Rivers...
Alston is the perfect centre point for exploring the north of England and the Borders with Scotland... Come, and discover England's best kept secret!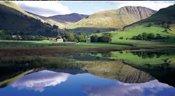 Facilities
Tea Coffee making, Direct Dial Telephone, Television, Internet Access, Parking,
Leisure facilities
Golf, Fishing, Riding, Historic Houses, nearby.
In case of alteration, please check prices, opening times and any specific important information before booking or visiting