Places to Visit in Macclesfield, Cheshire
---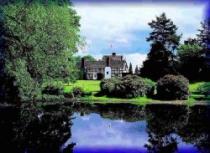 Gawsworth Hall
Church Lane
Macclesfield
Cheshire
SK11 9RN
Tel:  + 44 (0)1260 223456 
Fax: + 44 (0)1260 223469
Email: click here
Gawsworth Hall online: information and bookings


An ancient manor house wrapped in romance, intrigue and great charm. Here you will find the Fitton family Chapel, first licensed in 1365, and still used by the family today. The original Norman house was rebuilt in 1480 and, following extensive remodelling in 1701, was the subject of the most famous duel in English history – in 1712 Lord Mohun and the Duke of Hamilton fought over the estates and both duellists were killed.
Here lived Mary Fitton, the younger daughter of Sir Edward and Lady Alice Fitton  (Sir Edward had inherited Gawsworth Hall on the death of his father in 1579). Mary is  possibly the  Dark Lady of Shakespeare's Sonnets.   Her short, but brilliant career at the Court of Queen Elizabeth I (where she was appointed Maid of Honour in 1596) ended in 1602  following a rather wild affair with the Earl of Pembroke - she became pregnant, a matter that so outraged the Virgin Queen that both she and the Earl were sent to the Tower for an undisclosed period.
The tilting ground forms part of a vast Elizabethan pleasure garden of approximately 30 acres, at the time being set within a larger park of some 600 acres - a vast private estate for the enjoyment of the Fittons and their guests. After Mary's disgrace from court the Fitton finances never recovered and, at the end of the English Civil War, a long legal battle began between Sir Charles Gerard (later the 1st Earl of Macclesfield) and Alexander Fitton over the Gawsworth estates.
This battle was eventually settled in 1663, but events came to a head again in 1701 with the death of Fitton Gerard (the 3rd Earl of Macclesfield) who  left no male heirs. The estate was left to a niece, Lady Mohun, and was contested by another niece, the Duchess of Hamilton. It was this dispute that culminated in the famous duel
Samuel Johnson, the last professional jester in the country, lived in the house and, eccentric to the last, he lies buried in the spinney know as 'Maggoty Johnson's Wood'.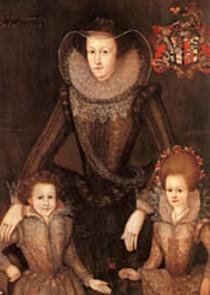 Facilities
Historic House, Gardens, Restaurant, Tea Room, Picnic Area, Car Park, Private Group Tours, School Tours Available,
Weddings and Conferences
WEDDINGS
Gawsworth Hall makes an ideal venue for your civil marriage ceremony and reception, set amidst the tranquil and picturesque Cheshire village of Gawsworth.
Our Long Hall can accommodate up to 45 guests for the ceremony. Music replay facilities (CD or cassette) are included. A Marquee in the grounds can accommodate up to 150 guests for your reception.
Additional Services
Snacks and refreshments are available in the Orchard Rooms together with a fully licensed bar.
In case of alteration, please check prices, opening times and any specific important information before booking or visiting
Holly Tree Farm
, Lower Withington
Leathers Smithy
, Langley
The Ship Inn
, Wincle