Places to Visit in Buckingham, Buckinghamshire
---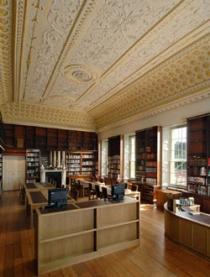 Stowe House
Stowe
Buckingham
Buckinghamshire
MK18 5EH
Tel: 01280 818002 (Visitor Services)
01280 818166 (24- hour info line)
Map
Email: click here
Stowe House online: information and bookings


A lavish temple of delights!
If you had power and riches, how would you use them?
In the 18th century, the powerful Temple-Grenville family chose to create an idyllic landscape filled with temples. Amidst these enchanting gardens, they built the most lavish temple of all, Stowe House. This temple was so grand that even Queen Victoria was bewildered by its interiors. Filled with astonishing rooms imitating ancient worlds and classical ruins, the House reflects the flamboyant and colourful characters of its creators. Ceilings and walls decorated with hidden messages and mythology hint at the family's former power and glory.
But wealth and power do not last forever. Excessive spending led to bankruptcy. Extravagant parties, royal visits and Italian Grand Tours gave way to scandal, intrigue and eventually abandonment. The richest family in England became the greatest debtors in the world.
In 1922, in the face of demolition, Stowe School saved the building from certain destruction. Unlike the loss and decline of many English country houses, Stowe House found a new and revived use for the 20th and 21st centuries as a school for boys and girls.
Stowe House Preservation Trust was established in 1997 to restore the House and share this special place with the world. We work in collaboration with the National Trust and Stowe School to open Stowe to you as a complete estate. Come inside the House to see the results of one of the most pioneering restoration projects of the 21st century and glimpse inside one of the most excessive homes in England!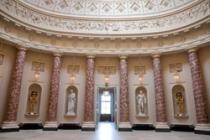 Opening Times
Stowe House is open to the public more than 230 days a year. During term time explore with one of our knowledgeable tour guides or in the school holidays discover Stowe House at your own pace. Please see our website www.stowehouse.org or telephone 01280 818002 for more information about visiting the House.

In case of alteration, please check prices, opening times and any specific important information before booking or visiting

Best Western Buckingham Beales Hotel, Buckingham
Bell Hotel, Winslow
The White Hart, Buckingham
Villiers Hotel, Buckingham
The Old Thatched Inn, Buckingham